2020 What's Next Boomer Business Summit: Mobility, Memory, Money, Marketing & Business Development In The Longevity Marketplace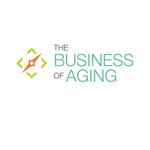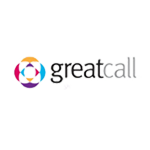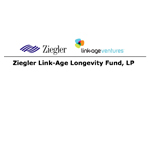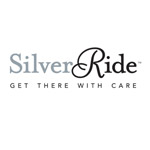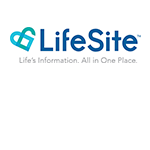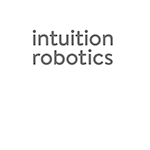 The 17th Annual What's Next Boomer Business Summit Where Industry Leaders and Boomer Marketing Experts Converge
2020 Summit Speakers
Subject Matter Dedicated to Better Understanding the Longevity Marketplace
What's Next Atlanta? 
The World Health Organization has declared 2020 will kick off The Decade of Healthy Aging – are you ready to seize the opportunities the $7 trillion longevity economy offers? Meet the entrepreneurs, corporate executives, foundations, investors and distribution partners focused on the issues, initiatives and insights into living a longer life. The 17th Annual What's Next Boomer Business Summit is the nation's leading conference for learning about trends and opportunities, making deals, finding partnerships, and launching products for older consumers. Don't miss out on networking with the aging thought leaders – Register today!
Reserve your spot today and build your network of innovators, nonprofits, and experts serving older consumers and fueling your business. Your registration includes:
Keynotes – Ken Dychtwald and Maddy Dychtwald
Data & Insights—Get the deepest market overviews from the leading analysts in caregiving and aging in place, financial services, health and housing.
Lunch with an Expert—Choose your spot at the table with your favorite analyst, investor, author, corporate or nonprofit executive.
Networking—Meet the leaders who drive the industry at breakfast, the Networking Reception, and in special sessions throughout the day.
Opportunities—This is the conference where deals are done! Don't miss out on how to build and scale your business with key partners! 
2020 Tracks
The 2020 summit's theme is "Mobility, Memory, Money, Marketing, and Business Development in the Longevity Marketplace" and includes sessions on:
Senior Living
Marketing and Media
The Home Health Hub
Caregivers: Your 2020 Target Customer
Communication with Patients – Engagement, Support through Texting and Trust

,

and how to get video support

Finding

Your Tribe and

Getting

into the Inner Circle

Riches in Niches: How to Make Arthritis a Little Less Ruff
How to Build a Better Mousetrap and Enhance Your Talent Force

Entrepreneurshi

p Master Class 2020

What's Next

Makeovers – The How

To

Sessions
Key Takeaways
The Ecosystem of the Longevity Economy

is

 

diverse

Hone your i

nvestment

strategy

Fresh from the Field

Researc

h Insights

Appealing

Partnerships

Featured Research

NEW IN 2020!

The

Media

Cent

er

@

What's

Next
Boomer Summit Pitch Event Sponsored by AARP Innovation Labs
Have you created a company to address the needs of older adults with hearing loss? Hear from a panel of experts, four pitches, audience judging. Winner goes on to the national competition. 
What Industry Experts Are Saying
"Mary Furlong has had a profound impact on Link•age. Mary's "What's Next" and "Boomer Venture" meetings have been invaluable in helping shape our company's strategy and focus. We truly look forward to expanding our relationship with Mary and her organization. I would highly recommend that anyone interested in working with Boomers seek to develop a relationship with MFA!"

Scott Collins, President and CEO, Link-age
"If you are involved in marketing products or services to baby boomers, you should absolutely be working with Mary Furlong. Mary has an amazing network, and is the best person I've ever met at connecting people who can help each other. I've attended her Boomer Business Summit for the past three years, and have left every conference with at least one new partner and at least one new customer."

Andy Cohen, Founder and CEO, Caring.com
"Mary Furlong is the connective tissue of the senior industry. The best decision I've made as a startup CEO in this industry is to become one of her clients. Through her, and through her conferences and events, I've made many, many important connections that resulted in friendships and lucrative professional opportunities for our company."

Robert Wray, CEO at BlueStar SeniorTech
Our Collaboration With The American Society on Aging
For more than a decade, MFA has collaborated with the American Society on Aging (ASA) to present the What's Next Boomer Business Summit in conjunction with ASA's annual Aging in America national conference. Scheduled this year for
March 25-26 in Atlanta,
Aging in America is the nation's largest multidisciplinary conference on aging issues, featuring programming unrivaled for its breadth and depth. More than 500 presentations during the four-day conference offer a comprehensive view of the current and coming trends in aging research, practice and policy, ample networking opportunities, and an exhibit hall with more than 100 business and social entrepreneurs and advocates. You can register for both the Boomer Summit and the Aging in America Conference by
clicking here
.