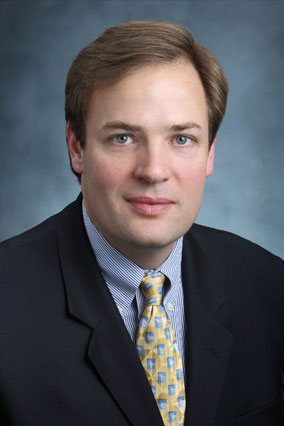 Dan Hermann
Daniel Hermann joined Ziegler in 1987. He has recently been named as head of Ziegler's investment banking practice and a member of the Board of Directors. During his tenure has become a leading investment banker in the senior living industry. He has far-ranging experience in the management, structuring and financial analysis of every type of senior living financing. Dan is directly responsible for managing Ziegler's senior living finance offices nationwide.
In his 25 years with Ziegler, Dan has structured and managed more than 185 senior living financings exceeding $5.0 billion. He has utilized his expertise to create financing structures for a large clientele — from stand-alone nursing homes to multi-facility, multi-state systems, including start-up campuses and campuses undergoing major renovation projects. His particular emphasis in recent years has been to provide resources for key decision-makers in an organization to effectuate sound financial and strategic planning initiatives. To that end, Dan has assisted numerous multi-facility systems in their corporate planning efforts. When appropriate, he assists these and other organizations in the structuring of their financings and has developed financing alternatives using the broadest range of financing structures available to maximize yields and flexibility for his clients: traditional fixed rate issues, credit enhanced variable rate structures, extendable rate unenhanced issues, derivative applications, and off-balance sheet financings. Prior to joining Ziegler, he worked for a "Big Four" public accounting firm.
Dan received a B.S. in finance and accounting from Illinois State University, Normal, Illinois, and an M.B.A. with an emphasis in health services management from Kellogg Graduate School of Management at Northwestern University, Evanston, Illinois. He is a Certified Public Accountant and frequent lecturer.
In October 2005, Dan was named to the Contemporary Long Term Care 2005 CLTC Power & Influence Top 25 listing, the magazine's selection of today's decision makers "who hold the reins and help shape the path" for senior living. He has lectured at Harvard and internationally on senior living finance (its historical trends, strategic positioning issues, growth potential and other), served as a member of the CARF-Continuing Care Accreditation Commission's Financial Advisory Panel.