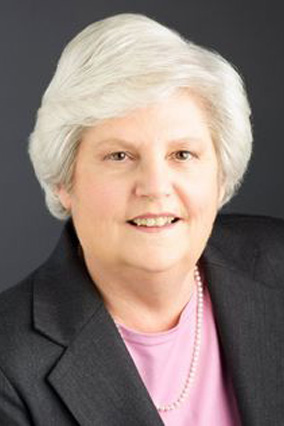 Nancy LeaMond
Executive Vice President of Strategy, AARP
Nancy LeaMond as EVP, Chief Advocacy & Engagement Officer oversees AARP's Community, State & National Affairs group with responsibility for government affairs and legislative campaigns for AARP, widely seen as one of the most powerful advocacy organizations in the country. She manages public education, community engagement, volunteerism, and multicultural outreach and engagement. Nancy also leads major AARP initiatives that include supporting family caregivers through advocacy, education, and innovative programs and expanding AARP's local footprint in communities across the country. During her tenure at AARP, she has led several landmark campaigns, including You've Earned a Say, Health Action Now and Divided
We Fail. She manages a team of 700 staff and more than 17,000 volunteers across all 50 states, the District of Columbia, Puerto Rico and the U.S. Virgin Islands.

Prior to coming to AARP, Nancy served in the Executive Branch as the Chief of Staff and Assistant U.S. Trade Representative for Congressional Affairs at the Office of the United States Trade Representative (USTR). Nancy worked extensively on health care and pension issues before entering the trade field, beginning her career in the Public Health Service, the Medicaid program and the Department of Commerce. She also served in the Office of Management and Budget, the Department of Education, and on Capitol Hill as chief of staff to a senior Member of Congress.
Nancy holds a bachelor's degree from Smith College and a master's degree in public policy and urban planning from the John F. Kennedy School of Government at Harvard University. She was named by The Hill as one of the 'Top Lobbyists' in 2011, 2012, 2013, 2014, and 2015.