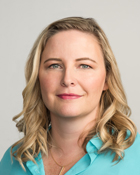 Dr. Whitman is an authority on aging issues with extensive experience in policymaking, domestic and international research and the political process. As AARP's Executive Vice President for Policy, Strategy and International Affairs, she leads policy development in retirement security, health care, consumer protections and other issues.
Previously, Dr. Whitman served as Staff Director for the U.S. Senate Special Committee on Aging. She has worked at the Congressional Research Service and served as a Brookings Institution LEGIS fellow and health policy advisor to Senator Edward M. Kennedy on the Senate HELP Committee.
Dr. Whitman began her career in the Social Security Administration's Division of Policy Evaluation. She holds doctorate and master's degrees in economics from Syracuse University.